Gallery
Share your story with Big Brothers Big Sisters Helena.
Let us inspire you!
Friends for Life 
KTVH Class Act!
The Carroll College Women's Basketball team joined up with their "Littles" for a pizza lunch at Broadwater School.  Take a look at the KTVH report.  These ladies are a Class Act!
Winner-Cash for your Community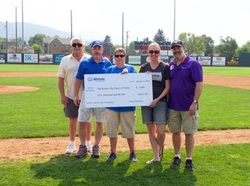 Big Brothers Big Sisters of Helena is the winner of the 2015 "Cash for your Community" contest sponsored by Allstate!